It was an impressive weekend of racing for round 3 and 4 of the Australian Offroad
Championship (AORC) at Queensland Moto Park. The Yamaha JGR Ballard's Offroad team
girls Jess and Danielle had brilliant results. The racing was tough due to the dry conditions
and the seniors riding a true enduro format with timecards, covering about 6-7hours on the
bike both days. The juniors were on their own sprint format.
After a successful trip to Europe for the opening rounds of the World Enduro
Championships, where Jess came home with 2nd overall in the championship with 3 rounds
remaining. Jess had a bad flu for opening rounds of the season, but she is back to her true
form and didn't it shine over the weekend.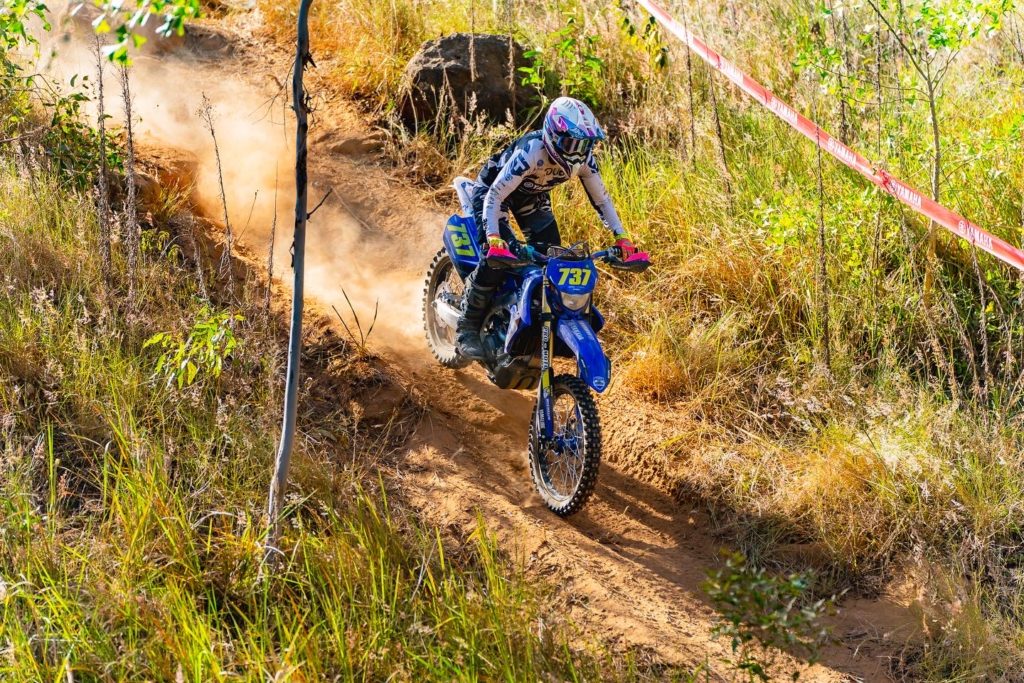 Jess dominated the women's category on Saturday winning by over 4 minutes to Ebony
Neilson(2nd) and Taylor Thompson (3rd). Gardiner stated, "It's nice to be back fighting strong
and healthy again, I really enjoy the enduro format as it challenges us mentally and
physically. With the experience it makes it easier in these tough conditions. The tracks
deteriorated fast, with bulldust on top, a mix of hard pack and huge rolling rocks plucking
out of the ground. Smooth was certainly the fastest way to navigate this weekend!"
Jess went on to secure another win in the Women's class on Sunday by over 3 minutes to
Emelie Karlson (2nd) and Ebony Neilson (3rd) respectively. With Jess putting her Yamaha
WR250F back on the top step both days, she now takes back the championship lead by 16
points to 2nd place. A very comfortable championship lead going into the gap in the AORC
calendar, that allows for the A4DE and Hattah races coming up in between. Jess said, "I felt
great this weekend, my bike performed unreal, and my Promoto Suspension really
smoothed the track out for me. I haven't seen a true enduro style race like this in a long
time and it was a great event to have before the Australian Four Day Enduro (A4DE) and
next world rounds, all coming up in the next 6 weeks. Thank you to all our sponsors that
make going racing at this level possible, I really appreciate it".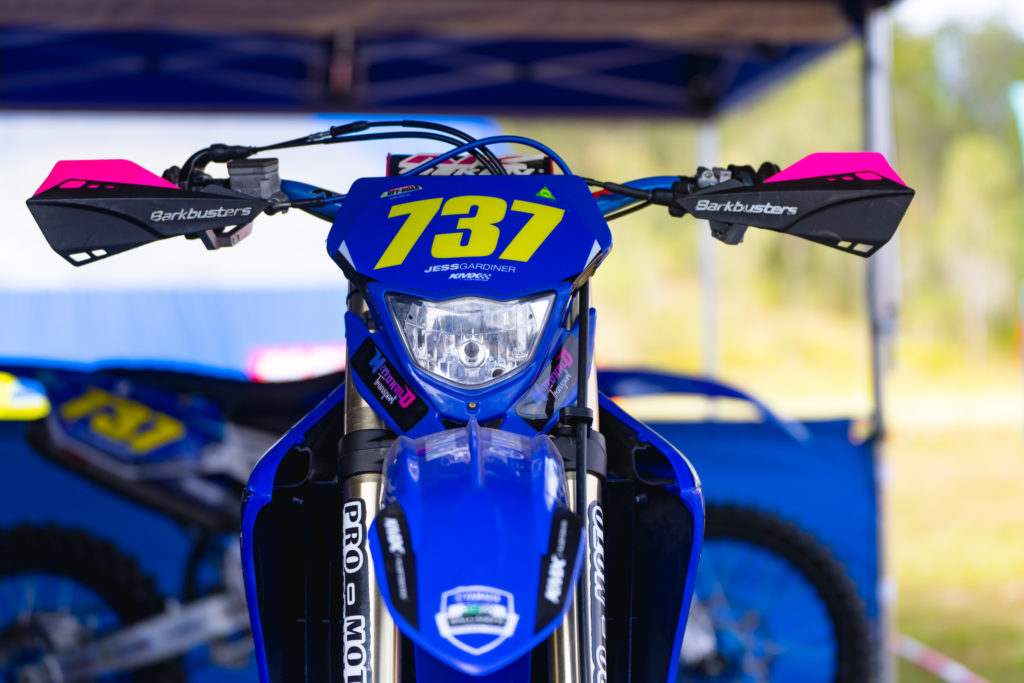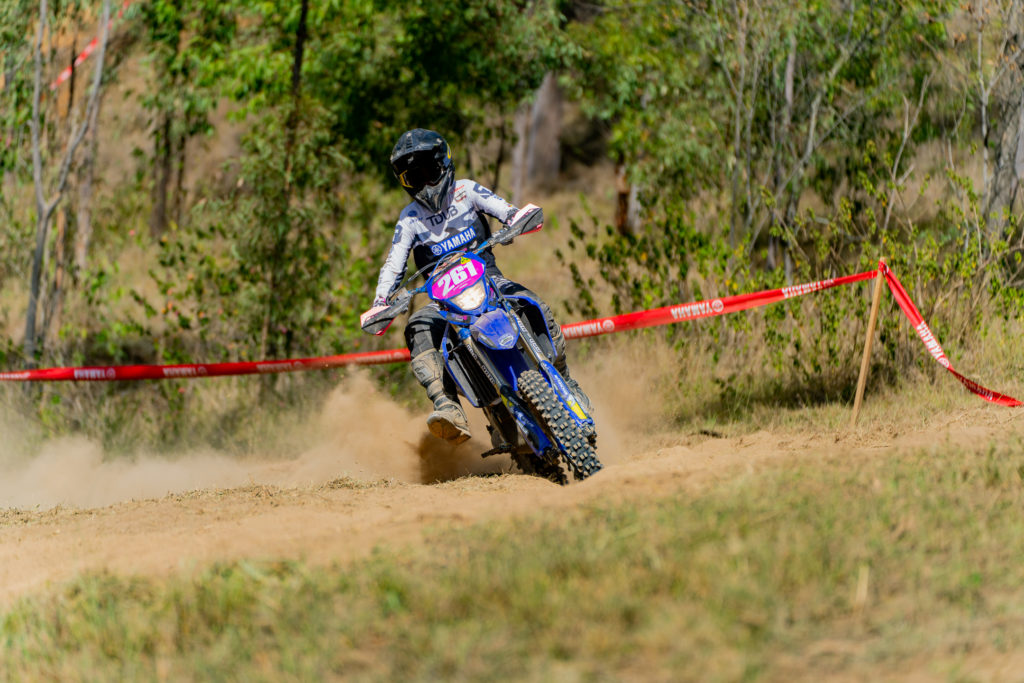 It was a tough weekend on the junior sprint loop in the
dusty conditions and especially for our girl Danielle
McDonald as she is nursing a wrist injury. Showing she
is true to her grit and tough as nails, Danielle won the
Junior Girls category by over a minute to nearest
competitor Madison Simpson for round 3 on Saturday
aboard her WR250F.
Coming into round 4 Sunday, Danielle was very sore
from the previous day riding, lots of strapping tape and
solid wrist brace again helped her get through the day
safely and secured a great 2nd place. Understanding that
championships are won from consistency and not
necessarily winning every day, was a great lesson young
Danielle learnt over the weekend. Danielle continues to
lead the Australian Junior Girls championship.
Danielle expressed, "It was certainly a tough weekend
for me to mentally push through the pain and stay
consistent. I appreciate all the teams help and my
parents for getting me through. I am very happy to be in
the championship lead. Looking forward to a few weeks
off to heal up for my next big event with the team at
Hattah Desert race.
Jeremy Carpentier is still on the sidelines as he finishes recovering from a broken wrist but is
expected to be back in action for the A4DE next month in WA. Jeremy was a great help to
the team over the weekend, making sure the JGR girls had everything they needed or
required help with.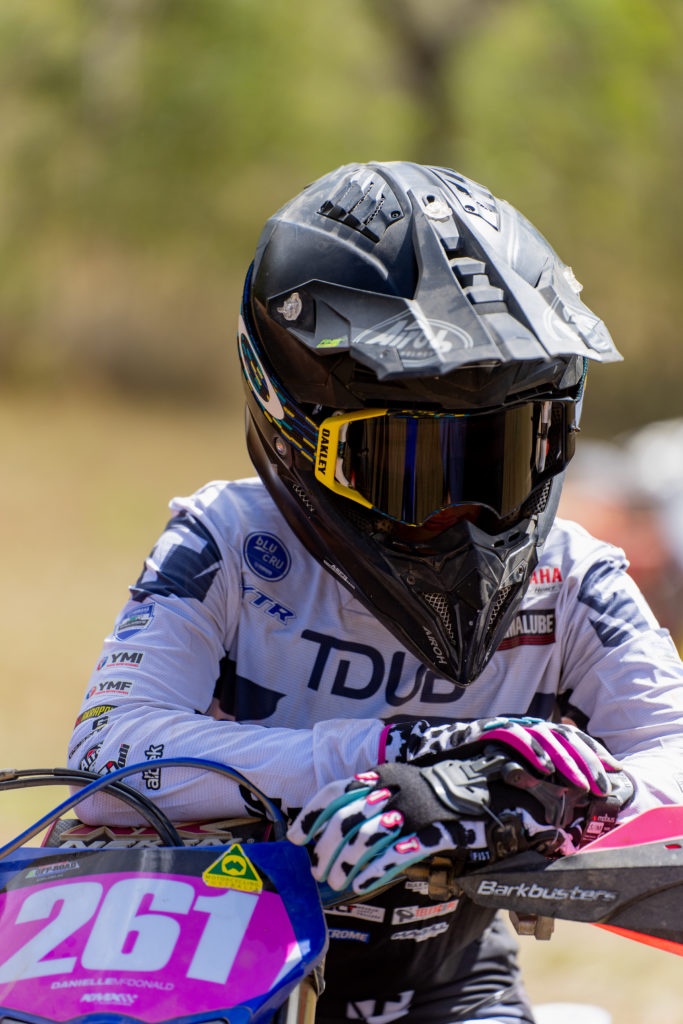 The next event for Jess and Jeremy (senior riders) of the Yamaha JGR Ballard's Offroad Team
will be the A4DE on the 17th-20th May in Harvey, WA. Jess will then fly directly to Europe the
21st of May to compete in rounds 3 -4 of the Word Enduro Championships in Finland and
Sweden the following weekends.
Please see the official team video here: https://youtu.be/HDigXnKhMQg
Jess will release a VLOG in the next week on her Jess Gardiner You Tube channel.
Please follow the riders via their social media pages to keep up to date.
@jessgardiner737
@jeremycarpentier44
Thank you to everyone for supporting the Yamaha JGR Ballard's Offroad Team