A stellar few weeks of racing for the Yamaha JGR Ballard's Offroad Team.
The team returned to the prestigious Australian Four Day Enduro in Harvey Western
Australia, with Jess Gardiner returning after last racing in this town in 2013 and
Jeremys return to racing after Pre-season injuries. Racing was the 17th-20th May.
What an incredible event it was, there was 7 special tests plus the final motocross
race, over 600kms of trail time and all very different types of terrain from pea gravel
and coffee rock to deep sand!
A true test of man and machine as no mechanic may touch the motorcycles other
than the rider with motorcycles impounded overnight, giving the riders minimal time
for maintenance with a 10minute morning work period and a 15 min afternoon work
period. The helpers may only pass tools and help with bike fluids.
Jess Gardiner had an incredible event winning every day in the Ladies class and
taking the overall win in the Ladies for 2023. Jess secured her 7th A4DE title- an
exceptional result. Jess also finished a very rewarding 37th outright with all the men!
Jess said, "After so many years of hard work and dedication it's nice to continue
being at the top of my sport that I love. WA held an amazing race, and I really
enjoyed all the special tests and the warm welcoming nature of everyone involved in
another great A4DE event. I can't thank all my sponsors and family enough, as well as
the Pike, Brausch and Reiman family for hosting us in WA!"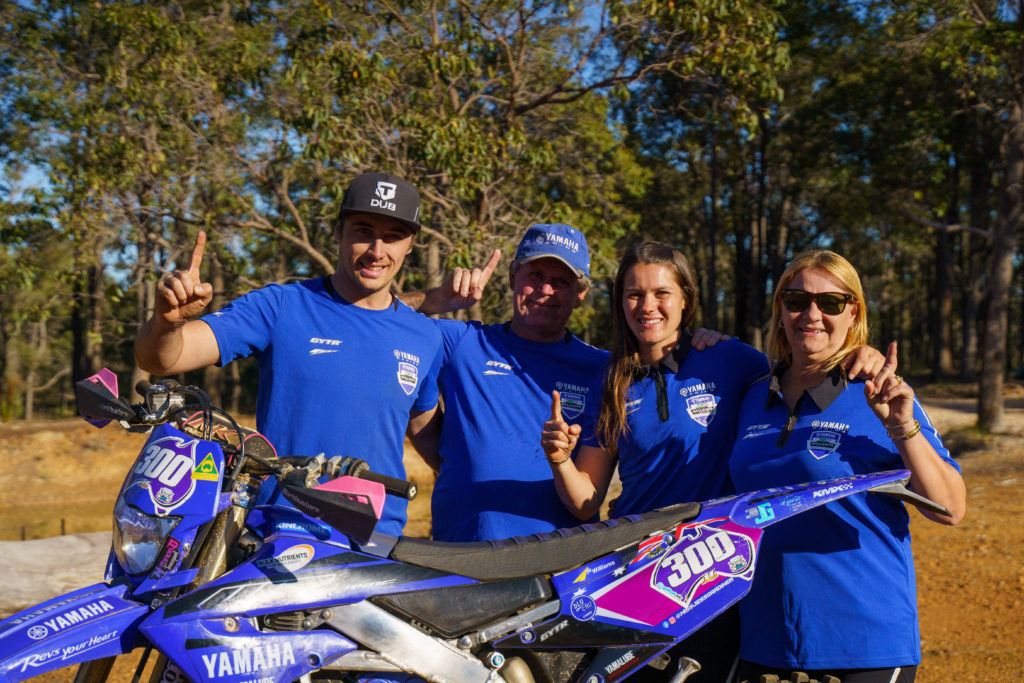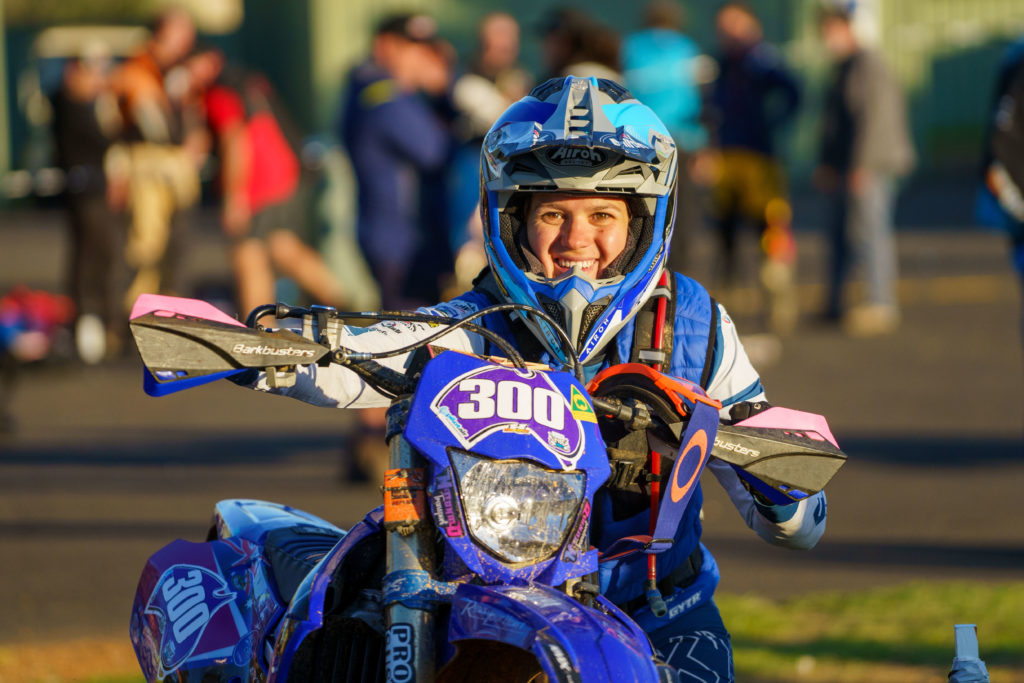 Jeremy Carpentier had a great event after over 5 months off the bike due to Preseason
injuries. Jeremy certainly held his own out there and finished 6th, 5th, 6th
and 4th across the 4 days to secure 5th place in the jam packed E2 class! Jeremy
secured 12th outright for the A4DE.
Jeremy stated, "It felt so good to be back racing and building some momentum
again! I was un-bike fit out there and the days became long and tough. Looking
forward to more bike time and a solid remainder of the season!"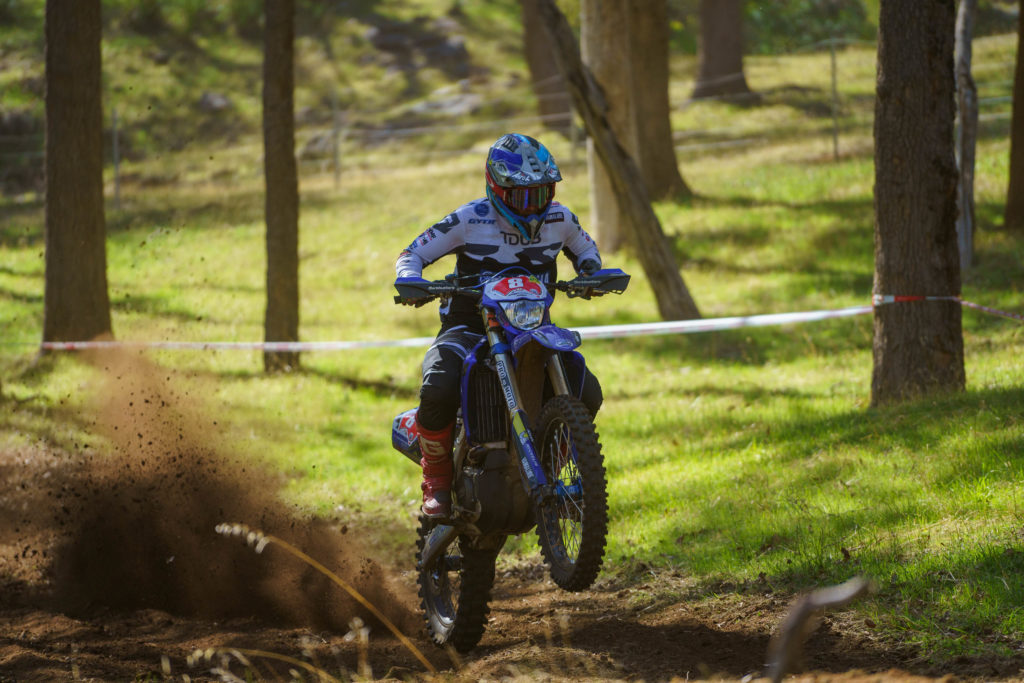 It was no stopping for the team there as Jess and Jeremy flew out from Perth the day
after racing finished, to get back to Europe for the world enduro championships.
Jeremy switches roles as racer to mechanic to support Jess in her world campaign.
The 2nd round of the Women's world enduro championship was held in Finland on
the 26th-28th May! A big couple of days test walking after getting off a 35-hour
mission from one side of the world to the other and straight into racing.
Finland was tough with several days of rain leading up to the event. 3 special tests
and 50km of bog holed rough and slippery trails with the riders circulating 3 laps of
that course. Jess battles trying conditions to secure a 3rd place on Saturday. While
Sunday Jess had a lot of crashes and just fell short of the podium for 4th place. While
still holding 2nd in the world championships.
Jess said, "Finland has always been a tough enduro country, with wet terrain, so
many slippery rocks and tree roots. That type of terrain we don't get to race on
often, so all in all happy to hold strong in the championship after a challenging
weekend, with way too many crashes than I would have liked."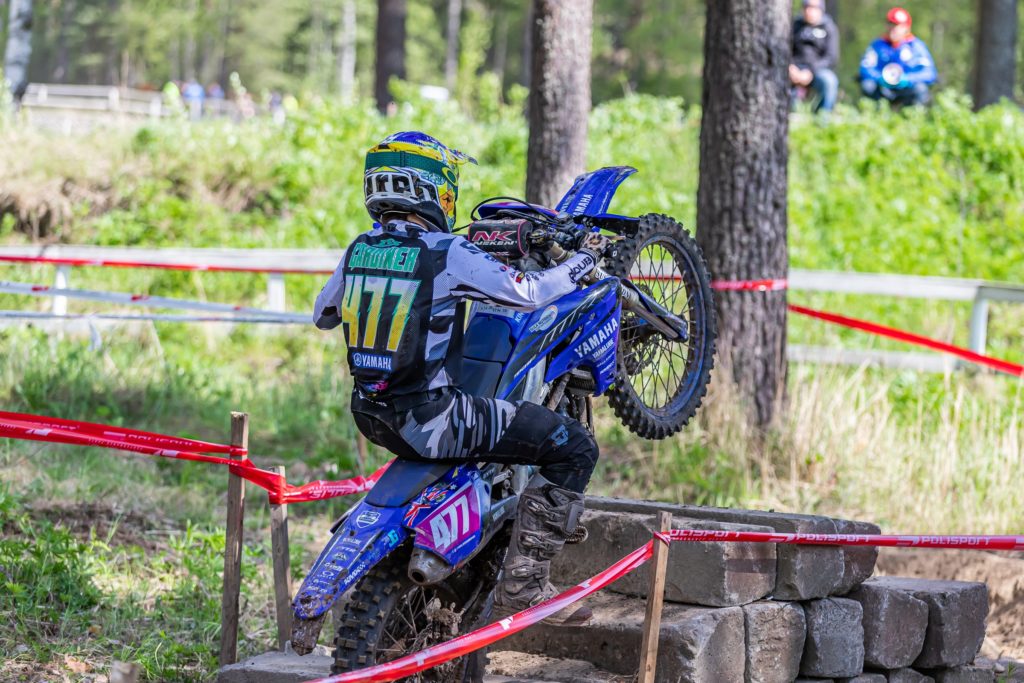 It was the day after racing to fly out of Finland and onto the next country in Sweden,
for round 3 of the women's world championships.
Sweden raced from the 1st to the 3rd of June, with 4 long special tests and over
50km of test walking and straight back into racing.
Other than the extreme test 3 of the tests were 10minutes long making the days long
and intense pushing the bodies over 3 laps of the 65km course. The trails were very
bumpy, meaning no rest or time to sit down between the special tests. The special
tests were dry but super awkward to ride as the terrain stayed insanely hard pack
with cobble stones flicking out resulting in harsh bumps on the exit of turns.
Jess finished a solid 3rd overall on Saturday after taking a while to get into the
groove. Sunday's racing proved long from the beginning as Jess had a solid crash in
the first test, fighting back all day to come back on the podium. Jess did just that by
winning the final test and cementing that she deserves a podium place for 3rd. Some
tight racing between all the top world ladies.
Jess said," What a crazy 4 weeks away racing at the highest level. Sweden was also
tough, and they don't give world championship places away. So very happy to earn
my place on the podium and hold a solid 2nd place in the world enduro
championships! Can't thank everyone involved for all their support so far in this
world campaign from Jeremy, McDonald Transport, Ballard's Offroad, Michelin,
Kincrome, Excite Motorsports, Koalaty electrical and contracting and all my smaller
partners listed below! I am beyond grateful for the opportunities in my racing
career".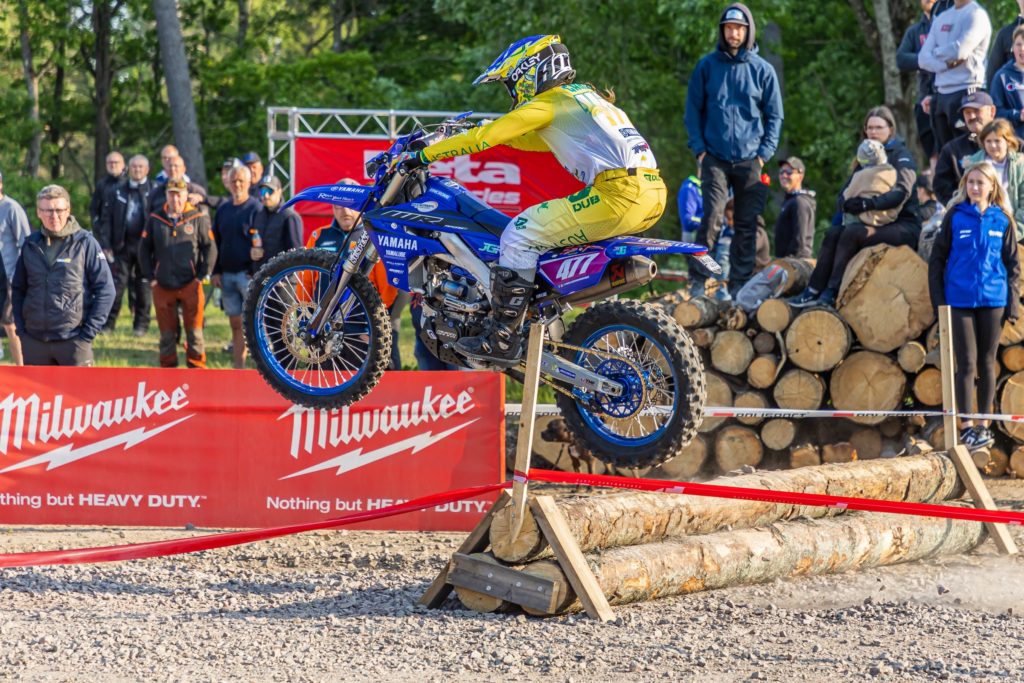 The final round for the Women's World Enduro Championships will be in Portugal in
October.
The next event for the Yamaha JGR Ballard's Offroad Team will be the Hattah Desert
Race on the 1st/2nd July!
Follow their socials to keep up to date in the meantime:
@missjessgardiner @jeremycarpentier44