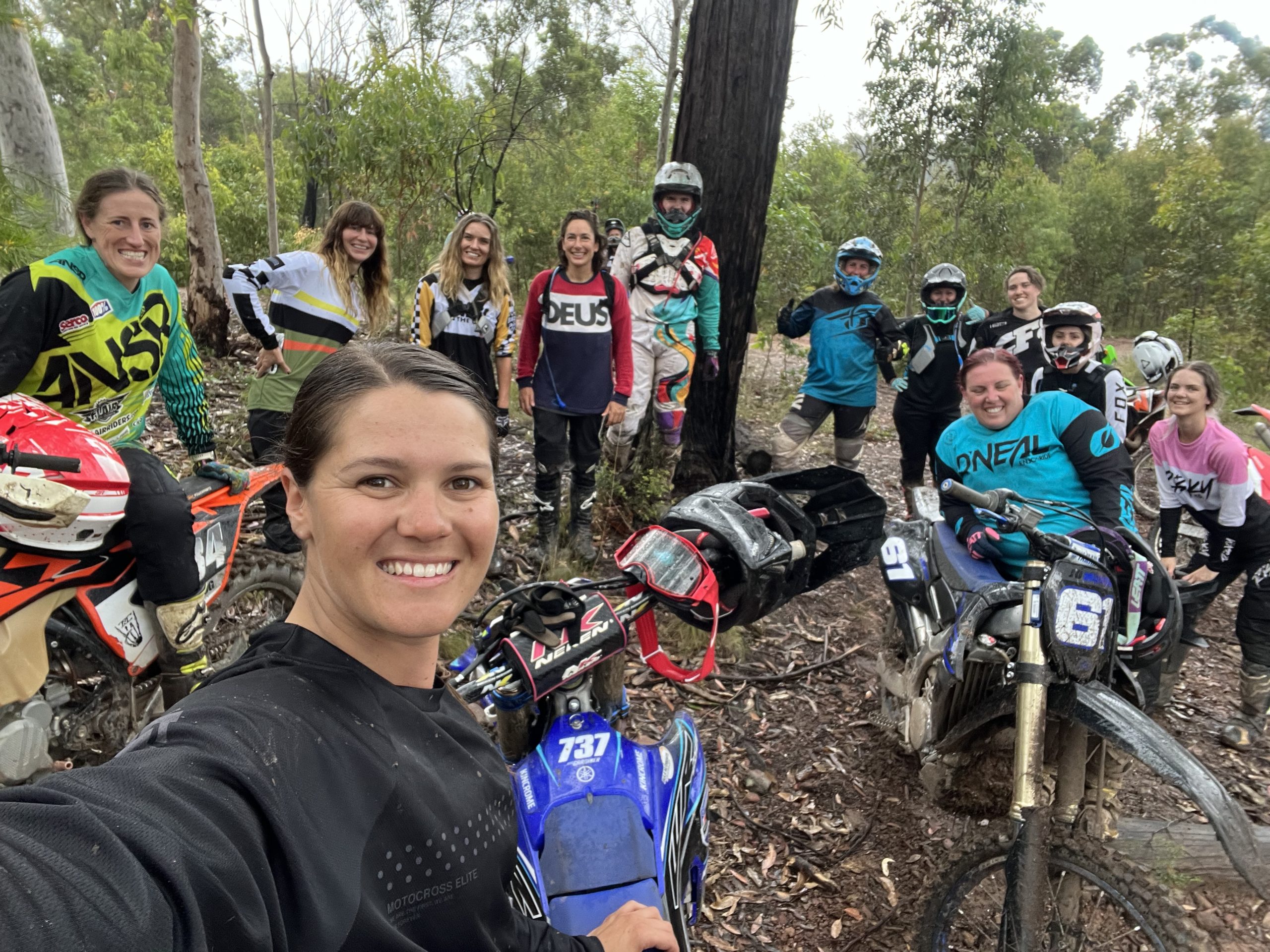 Coach and Camp Ladies 18+ #2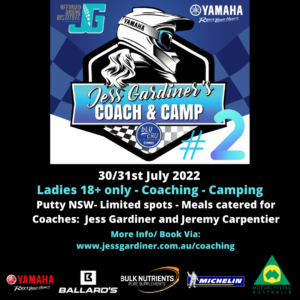 This is a coach and camp weekend for our ladies over 18 years old.
Leave the boys at home and enjoy yourself on a weekend away with the ladies riding. Worried there is something you can't do alone? Don't worry because thats what we are here for! From unloading your bike to advancing your riding skills.
You will come away from the weekend feeling more confident and with a lot of knowledge passed on.
This event is fully catered for including lunch and dinner on Saturday and Breakfast and Lunch on Sunday. For those travelling afar or are super keen to go, camping is also available Friday night, although dinner/ Sat morning breakfast is not provided.
Limited number of spots available to maximise coaching exposure and experience.
What to Bring:
Camping gear (sleeping bag, pillow, tent, van, caravan or swag)
Camp chair
Motorcycle / riding gear etc
Fuel (+ 2st mixture if needed)
Fresh drinking water
Bath towel
Any snacks or hydration drinks you can't live without
There will be a camp fire on Saturday evening for the Ladies to exchange stories and experiences while getting to know each other more and make more riding buddies.
This is a comfortable, controlled and fun learning environment. Be surrounded by likeminded ladies wanting to progress in the sport that they love too!
Beginners- Advanced Ladies all welcome. The group will be split on the day accordingly in relation to group levels, between the two experienced Level 2 coaches (Jess and Jeremy).
An email will be sent out one week before the event with all final details, address etc.
If any special dietary requirements please let Jess know via email. Can cater for Gluten free, vegetarian etc please let us know though!
Can't wait to see you all there for a super fun weekend with the Ladies!
The Rider with current MA licence ticket sales has ended!
The Rider without MA lic ticket sales has ended!