The Yamaha MXstore Ballard's Off-road Team (YMBOT) is raring to go for the 2021 off-road season. The team will be attending all major off-road events across Australia; this will cover events such as the Australian Off-road Championships, NSW state off-road Championships and the Hattah Desert race. YMBOT will also be seen at selected motocross events, such as the east coast MX series and King of Mx series.
 
The team will be continuing strong with Jess Gardiner flying the flag in the women's category, on board her Yamaha WR250F, to continue her winning streak. The Flying Frenchman, Jeremy Carpentier, will contend the Pro E2 class on board the all-new Yamaha WR450F. Junior girl's star, Danielle McDonald, will be back to defend her title, whilst stepping up onto a YZ125cc this year.
 
The YMBOT has locked in all sponsors to a similar program to last year, with minimal changes; Jess Gardiner (team manager) continuing to build a solid relationship with loyal sponsors, who have supported the YMBOT program for many years and through the duration of the global pandemic, which she cannot be more appreciative of!
 
Team manager, Jess Gardiner explained, "I am really excited to get back into the racing with the entire YMBOT and our riders. The 2020 season started off with a bang last year before we had to stop due to the global pandemic. We are keen and eager to go racing again in the sport we love so much!"
"I personally have missed the adrenaline and thrill that racing a motorcycle brings. During this long time off I have achieved many personal goals, such as my Cert 4 in personal training and Jeremy and I bought our first home together. With so much time away from racing it has really given me a new drive and motivation for the 2021 season. I've ridden my bike a lot in the lead up to this opening round and I couldn't be more excited to get back at it".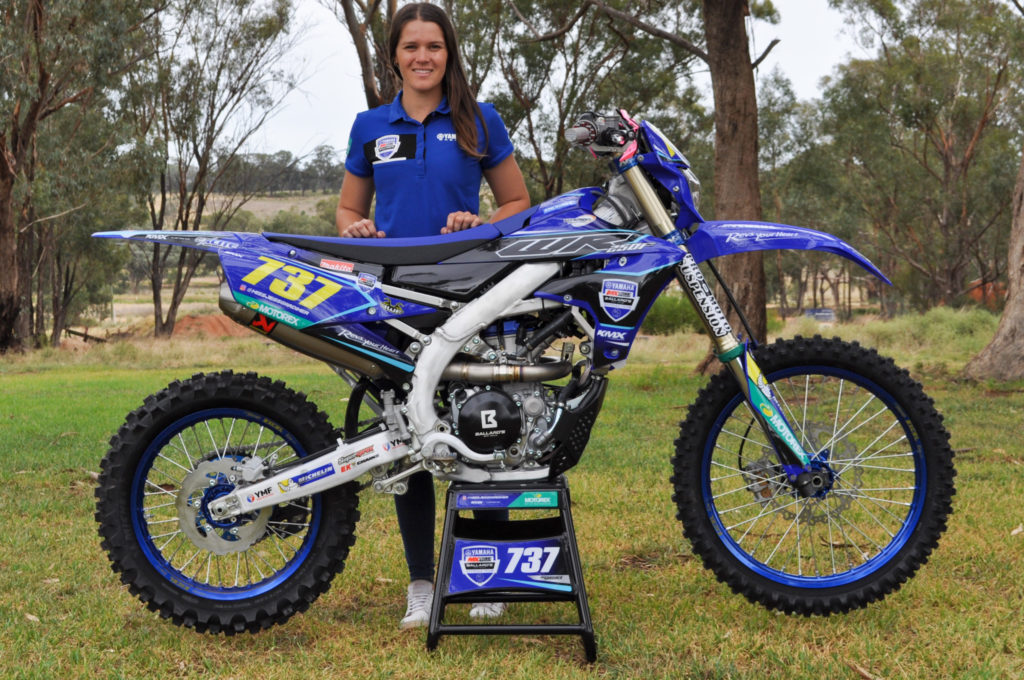 Representing the YMBOT team for the fourth consecutive year, Jeremy Carpentier is pumped to be back and ready to contend for the E2 podium position. Jeremy said, " I really like the all new WR450F, there have been a lot of changes and I am looking forward to putting it to good use in the Off-road season this year. I am looking forward to catching up with the race family and fighting down to milliseconds at the end of each race lap. We train day in and day out for this, so it's great to line up this weekend!"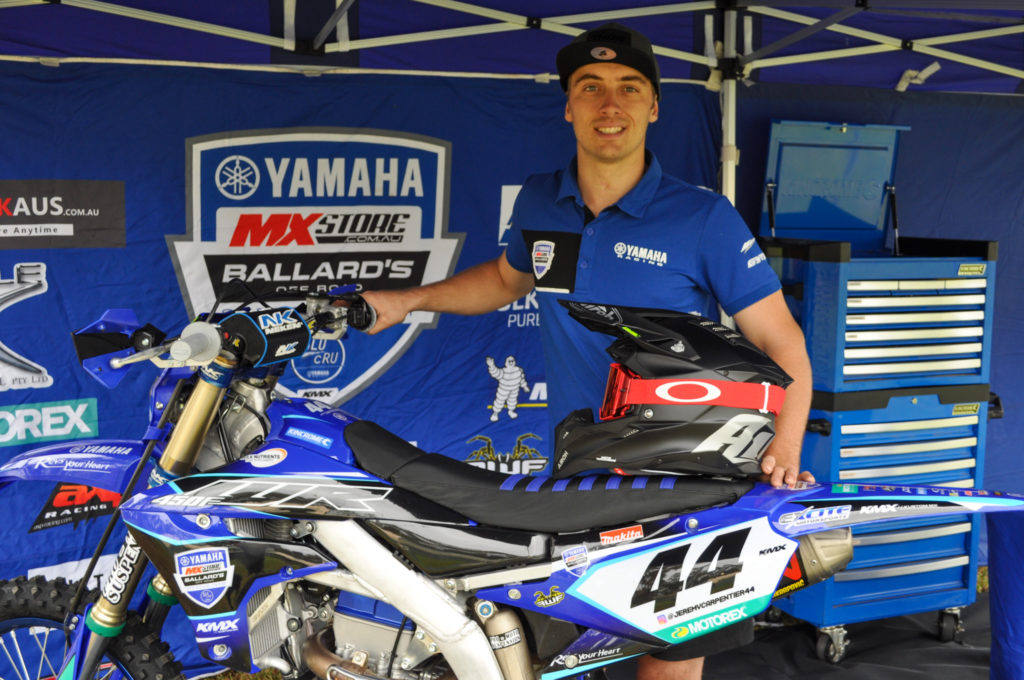 The youngest competitor of the team, Danielle Mcdonald, at just 13 years old is ready to do battle in the Junior Girls class. Danielle will be stepping up from the YZ85LW that she dominated on last year to the YZ125cc this year. Danielle expressed, "I'm really looking forward to another year learning with Jess and Jeremy and being a part of the YMBOT program. I have spent a lot of time on my YZ125cc since racing stopped and I love it! I can't wait to race all the Junior girls again!"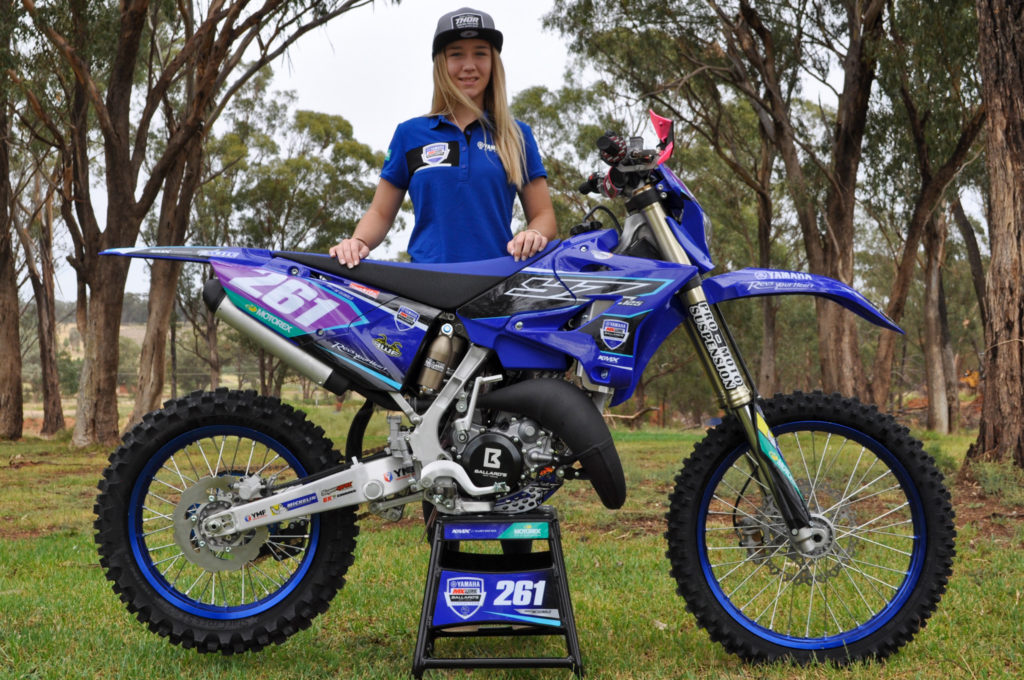 If you would like to see the team in action, the opening rounds of the Australian Off-road Championship are this weekend (17/18th April), at Golden Beach, Victoria.

To keep up to date of the team throughout the year, press releases will be published on www.jessgardiner.com.au, along with the busy race calendar.
Find the team on social media: www.Instagram.com/yamahamxstoreballardsoffroad

Keep up to date with the athletes via their social media pages for live training and race news.

Jessica Gardiner,
FB/ Instagram: @missjessgardiner

Jeremy Carpentier,
FB/ Instagram: @jeremycarpentier44

The Yamaha MXstore Ballard's Off-road Team would like to thank all their sponsors listed below and look forward to another successful year together.