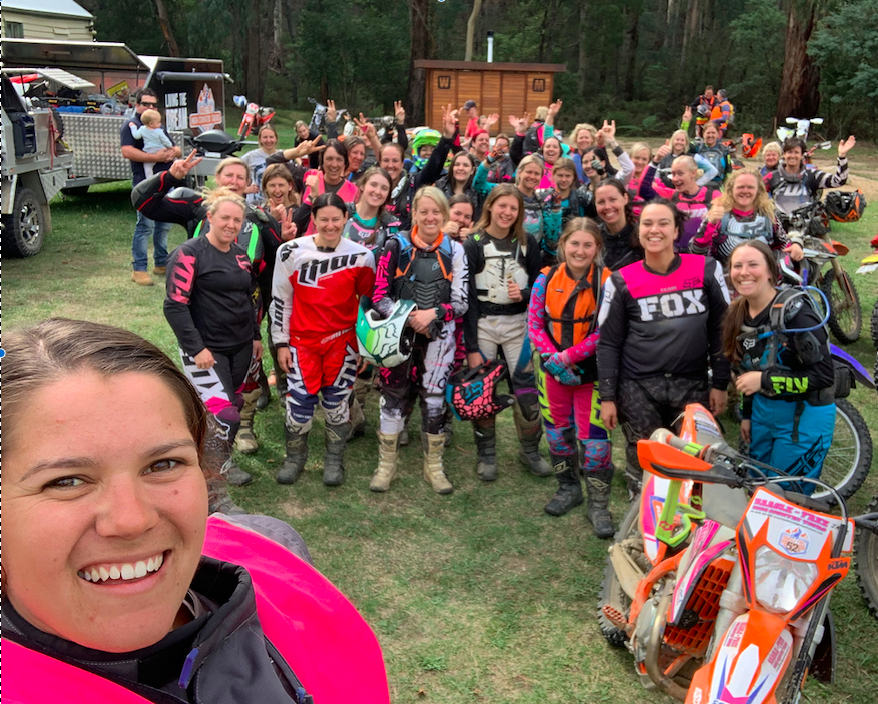 Ladies- bLU cRU Trail Ride in the Victorian High Country
Gather your ladies its time to have a weekend off the chores/ general duties and put those moto boots on. 'Girls Gone Riding 2023'!
It is with a lot of excitement that we bring to you the 2023 all women's trial ride through the Victorian High Country. Offroad Riding Institute have teamed up with the incredible Haasle Free High Country Tours to deliver exactly that – a hassle free weekend in good company with Jess Gardiner and Jeremy Carpentier helping support women in motorcycling.
Its time to tick the bucket list and soak up the amazing riding and views the high country has to offer, while being surrounded by so many like-minded offroad riding ladies!
You will be starting the ride from Nicholson, VIC on Saturday morning. Here you can leave your cars for the weekend. Jason from Haasle Free high country tours with his amazing team will lead us on some of the incredible trails. Along the way we will be stopping for a delicious picnic lunch, where you definitely won't leave hungry! Throughout the day there will be tips and advice along the way by Australia's best female offroad rider, Jess Gardiner and Pro rider Jeremy Carpentier. There is so much advice and skills to share.
Our main focus will be getting you all to the iconic Dargo Hotel for a warm meal, a nice hot shower and a warm bed for the evening. The stories will flow from a great day of trial riding some of the beautiful Vic high country trails.
On the Sunday, we will embark on our journey back across the mountain ranges to the start of the ride. Stopping for another delicious picnic lunch on the way, before returning not to late so you can all make it back home that evening ready for your week.
The Trial Ride is targeting all women from a reasonable beginner level – advanced. Entry numbers are capped. Do not miss out!
*All women must have there current/valid Road Bike licence and your motorcycle must have Victorian recreational registration or full registration from another state.
This weekend includes:
– Guided Tour, support vehicle and crew
– Assistance, advice and tips
– Breakfast Sunday morning
– Lunch Saturday and Sunday
– Pub meal dinner Saturday night.
– Accommodation Saturday night
– Fuel for bikes over the weekend (Must start with bike full Saturday morning on arrival please!)
– T-shirt
– Prizes
What to bring:
– Motorcycle (maintenance checked prior to the weekend)
– Riding gear (Include wet weather/windproof riding jacket)
– Registration plate and Road Licence
– Small overnight bag for spare gear, clothing and toiletries (pack light ladies, we will be in gear 90% of the time)
– Hydration pack to ride in and some basic tools to fit in your bag.
– Any special snacks or hydration product that you require.
This is a Motorcycling Australia insured event.
Any questions please don't hesitate to email : offroadridinginstitute@gmail.com
A email will be sent out 2 weeks prior to the event with all final details and exact property address for starting point in Nicholson, VIC.
We are looking forward to being surrounded by so many incredible women on motorcycles.
Enter below to secure your spot!!!!
#GIRLSGONERIDING
The Girl Rider ticket sales has ended!